Official Asus ZenBook UX330 Specs:
Processor: 6th Gen Intel Core i5/i7
Intel Core i7 6500U
Intel Core i5 6500U
Graphics: Integrated Intel HD Graphics 520
OS: Windows 10 Pro / Windows 10 Home
Memory: Up to 8GB LP DDR3 1866MHz SDRAM
Display: 13.3-inch (16:9) with WideView Technology and Asus Splendid Technology
FHD (1920 x 1200) anti-glare panel with 72% NTSC with IPS
QHD+ (3200 x 1800) anti-glare panel with 72% NTSC with IPS
Storage: Up to 512GB SSD SATA3 M.2
Networking: 802.11ac, BT 4.1 support
Ports: 1 x USB 3.0 Type-C, 2 x USB 3.0 Type-A, 1 x micro HDMI, 1 x combo audio jack, 1 x SD card reader
Battery: 57W Lithium-polymer battery (Up to 12 hours)
Size: 323mm x 222.3mm x 13.65mm
Weight: 1.2kg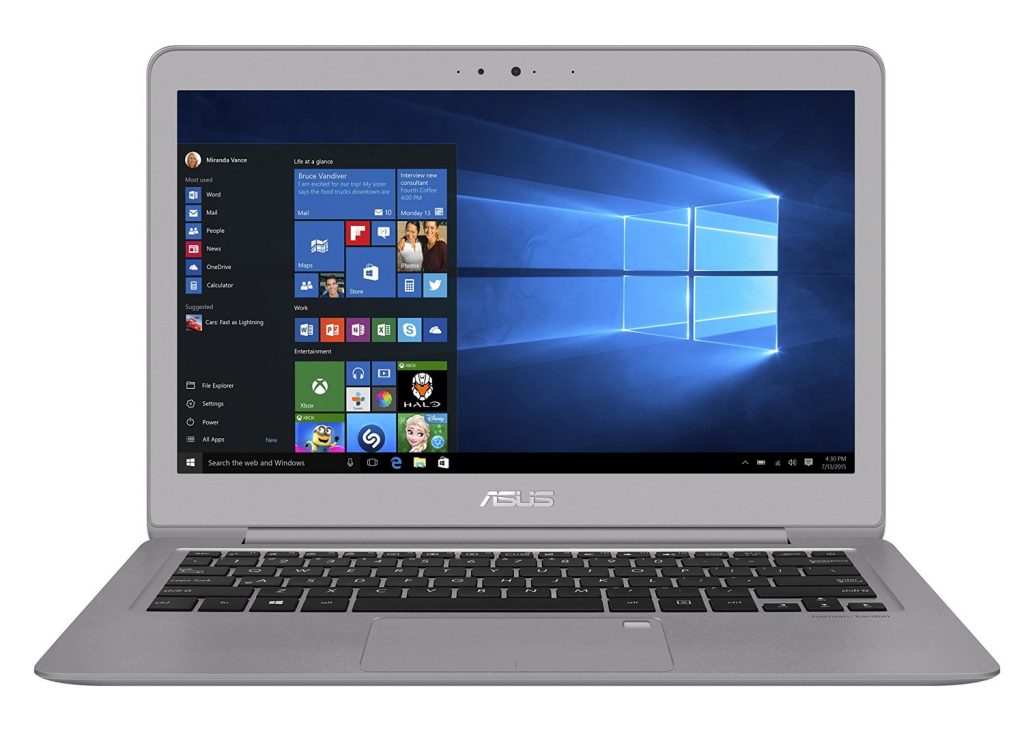 UX330 vs. UX330UA – What's the difference?
Understanding the naming of Asus laptops is not easy. We have been keen on following the Asus product line so hopefully we can clear up any confusion.
In simple terms, the UX330 is the UX330UA. They are the same thing.
The "UA" in UX330UA is just a more description model number. It says 6th Generation Core i Intel processor is inside. This is likely more of an Asus internal system because most consumers will not exactly know what the "CA" and "UA" indicate.
So the ever popular UX305 Series has a UX305CA. Those too are the same ZenBook. However the UX305CA vs. UX305UA could both be called simply UX305, however they are packing different Intel processors. Exact same build, with some different internals.
So bringing this back to the UX330, at this point there is only the UX330UA which is going to have the newest Intel processor. It's entirely possible that in 2017 we may see a new model added with a new Intel processor. At that point you will see a UX330XA, with the "X" being a letter that Asus will assign to identify that particular Intel processor.
In the future will their be a UX330 model with dedicated graphics? Perhaps. If there is, you're likely to see a UX330UQ which is how Asus distinguishes their ZenBook models that have dedicated graphics.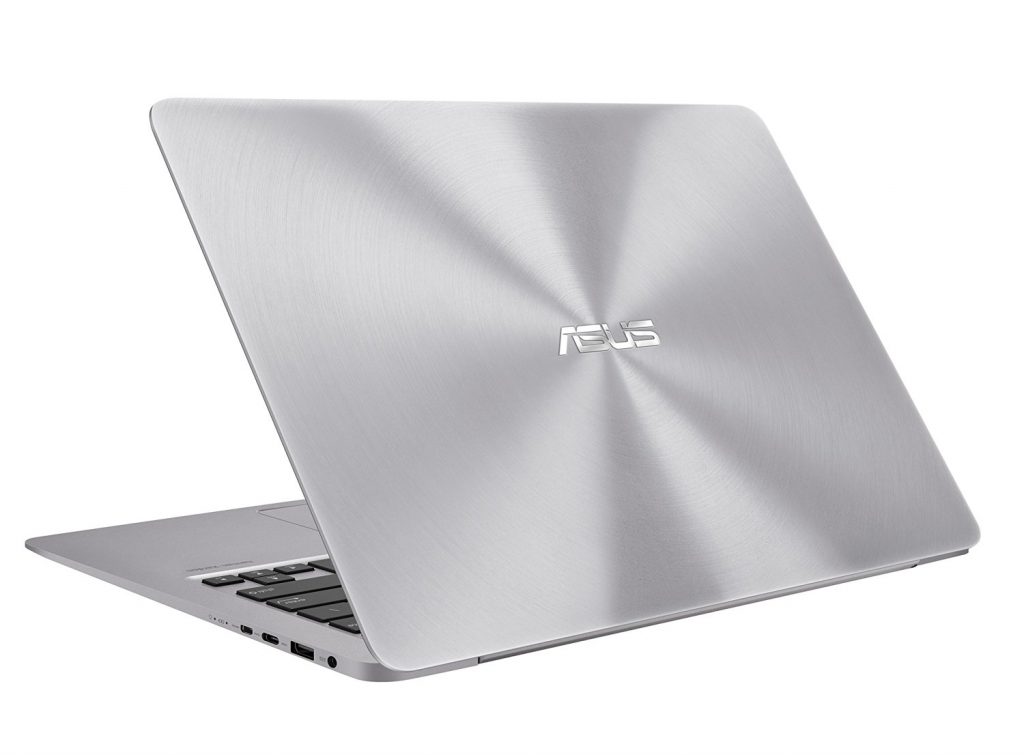 Battery life comparison – How does the UX330 compare to the UX305 and UX306?
Battery life was one of the minor complaints about the UX305 series. A minor quibble, but in some reviews it was mentioned. There is more to this story because there are a few different UX305 variations and those each had different specs and battery size.
UX330: 57W
UX306: 57W
UX305UA: 56W
UX305LA: 56W
UX305CA: 45W
UX305FA: 45W
See how this might be confusing? One UX305 review is not going to represent ALL versions. So you can see that the UX330 is top of the class along with the UX306. The UX305 models with 56W batteries are virtually identical, although you would expect the UX330 and new components and processor to be more efficient and run cooler, and thus the difference should be noticeable.
We haven't been able to run battery tests, but that information hopefully will become possible and available in the next month or two.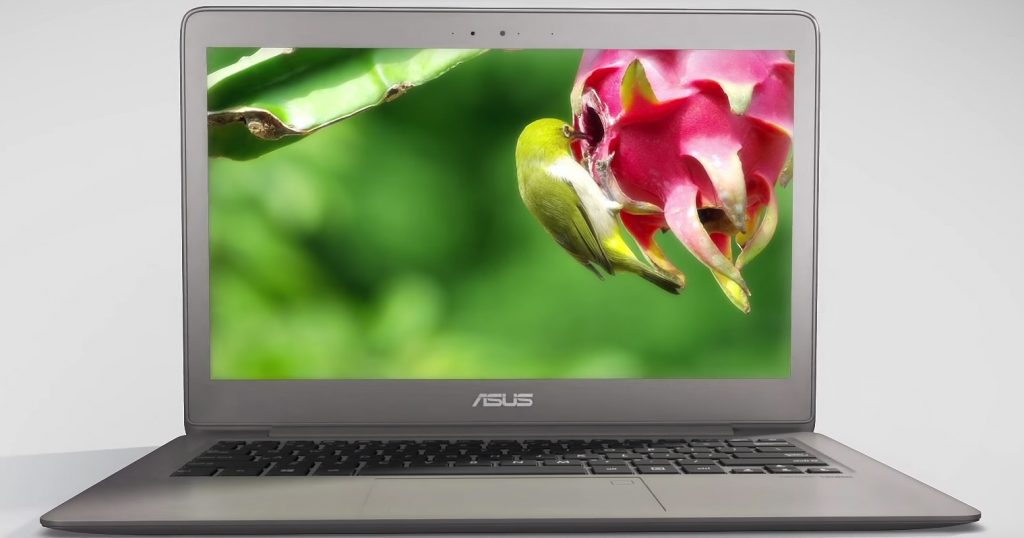 Why the Asus UX330CA (UX330) keyboard and touchpad are so good
When it comes to great keyboards, Asus has delivered. The netbooks proved to be a big challenge for most manufacturers because of trying to get all the keys onto a 10-inch form factor. Asus was one of the few that were able to get a terrific typing experience on small computers.
This trend of excellence has continued. Certainly the UX330 is mobile is that it's small and light. The keyboard on the previous generation ZenBook was excellent. The most recent model, the UX360CA continues this excellence with a great keyboard and touchpad.
A laptop keyboad doesn't have to be a compromise. Asus has keys with a 1.5mm travel distance. This means the response is less "laptop" like and more desktop like in terms of feel and response.
The touchpad is BIG and features the Asus Smart Gesture technology. This means you can control Windows 10 in a touch screen type of way. It might take a few days to learn all the subtle gestures, but it's well worth your time to learn them. Time savings and more efficient use of your ZenBook.